Latest News / Announcements:

Club Palatine is a competitive, fun volleyball team located in Palatine, Illinois. We train our players in all volleyball skills to allow their natural talents to surface. We believe that volleyball is an enjoyable, life-long sport and try to create an atmosphere to foster this.
For more information, please contact Kathy Rinella at 847-963-1226.
2014 Club Palatine Volleyball
Club Palatine U18 Grey takes 1st place at Pleasant Prairie Wisconsin:
"Having some new guys on the team this year, it took a little bit of time to get used to each other's style of play, but it was nice to finally see everyone start to click and get to see things come together nicely for a championship." - Ryan Schoessling
If you have any questions, please forward them to the Club Director, Kathy Rinella, at rinellak@comcast.net. Phone 847-963-1226.
Club Palatine U15/16 brings home Championship T-Shirts at Pleasant Prairie Wisconsin:
Congradulations to all the hard working boys. Job well done!
Club Palatine U15/16 Blue takes first place in the Sliver Division at Pleasant Prairie Wisconsin:
- Coach Michelle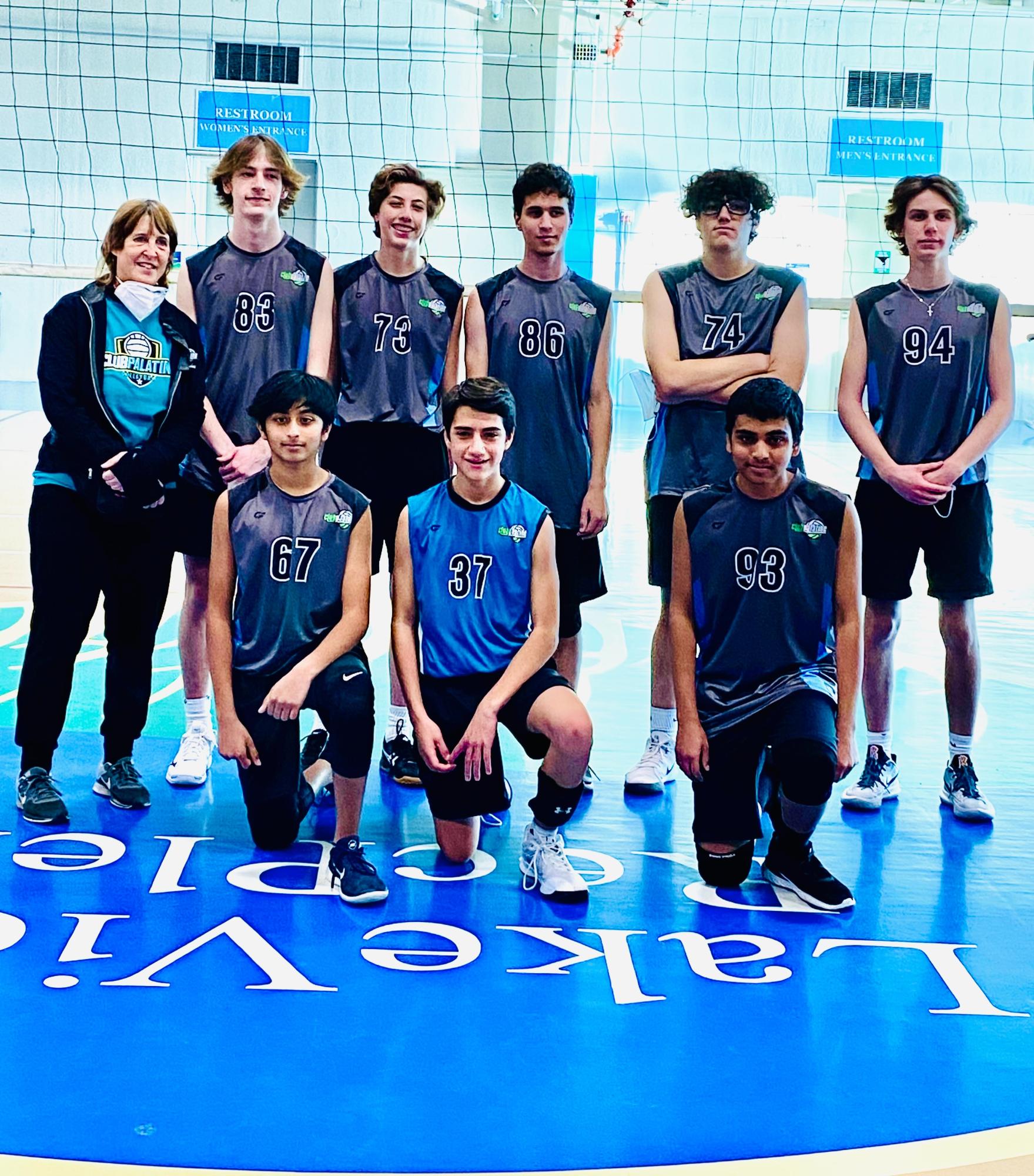 Club Palatine U17/U18 Black takes second place:
"Silver medalists of the Epic Holiday Opener in Kenosha" - Coach Michelle